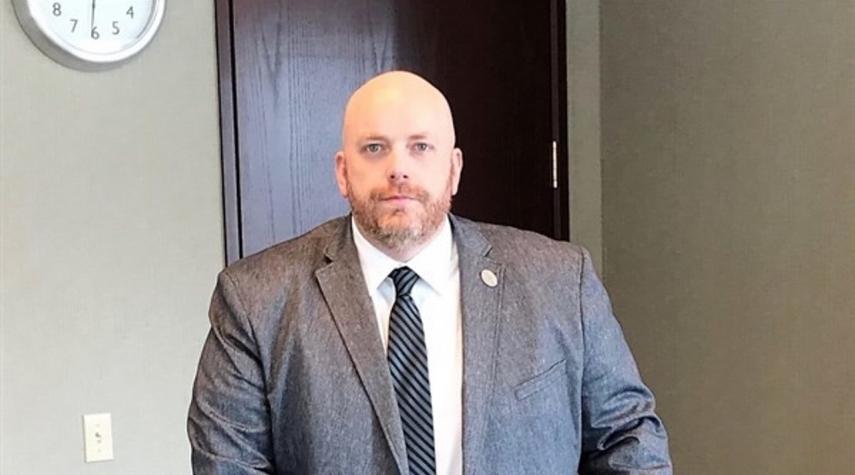 National President
Greg Phillips was re-elected as CAPE's President and began his second term in January 2021.His first mandate ran from January 2018 to December 2020. 
The National Executive Committee (NEC) is a dynamic and dedicated group of elected representatives with a wealth of diverse experience. Working closely with our management team, the NEC ensures we meet our members' needs with fair, effective and timely collective bargaining, representation, advocacy and training.
Members of the NEC 2021 - 2023
Members of the NEC are elected for three (3) year mandates.
 
Vice-Presidents 
Camille Awada
CAPE EC and LoP Vice-President
Statistics Canada
613-807-2715
cawada@ acep-cape.ca
André Picotte
CAPE TR Vice-President
Translation Bureau
Public Services and Procurement Canada
819-997-4911

Directors
Click here for complete list of NEC Directors.
Previous National Executive Committee Members

Meeting Minutes
As a democratic organization, we are accountable to the membership. In the interest of transparency, all meeting minutes are published on our website. Please note that minutes can only be published once approved by the NEC and translated; therefore, there can be some delay between the conclusion of a meeting and its minutes appearing online.
Click here for the latest meeting minutes.

Meetings
NEC meetings are held monthly, except for the months of July, August and December.

2021
January 29
February 26
March 26
September 24
October 29
November 26
Sub-committees
NEC members also chair and participate on various sub-committees that oversee important areas of interest and larger projects.  To learn more about our sub-committee and how you can take part in your unions activities, click on the link below. 


Sub-committees
Directors 

 
Nicolas Bois
Director, TR
Translation Bureau-Public Services and Procurement Canada
438-988-1880
 
Andreas Trau
Director, EC
Statistics Canada
613-951-3466
Kelly Mansfield
Director, EC
Employment and Social Development Canada
613-293-2408   
Howard Delnick
Director, EC
Statistics Canada
613-883-0637
 
Jamie Lafontaine
Director, EC
Indigenous Services Canada
613-299-8205
Granda Kopytko
Director, EC
Agriculture and Agri-food Canada 
 
Charlene Lonmo
Director, EC
Statistics Canada
613-951-6617
Ann Kurikshuk-Nemec
Director, EC
 
Statistics Canada
613-716-6928
Sami Rehman
Director, EC
Health Canada
613-948-8239
Jason King
Director, EC
Public Health Agency of Canada
Dan Monafu
Director, EC
Treasury Board of Canada Secretariat
Robert Kossick
Director, EC
Employment and Social Development Canada
Maureen Collins
Director, EC
Immigration, Refugees and Citizenship Canada
Peter Ives
Director, EC
Public Health Agency of Canada
Scott Crawford
Director, EC
Atlantic Canada Opportunities Agency
Jonathan Brulotte
Director, EC
Public Services and Procurement Canada
Matthew English
Director, EC
Atlantic Canada Opportunities Agency
Andriy Okladov 
Director, EC
Justice Canada 
514-496-4013
Emmanuelle Tremblay
Director, EC
Global Affairs Canada